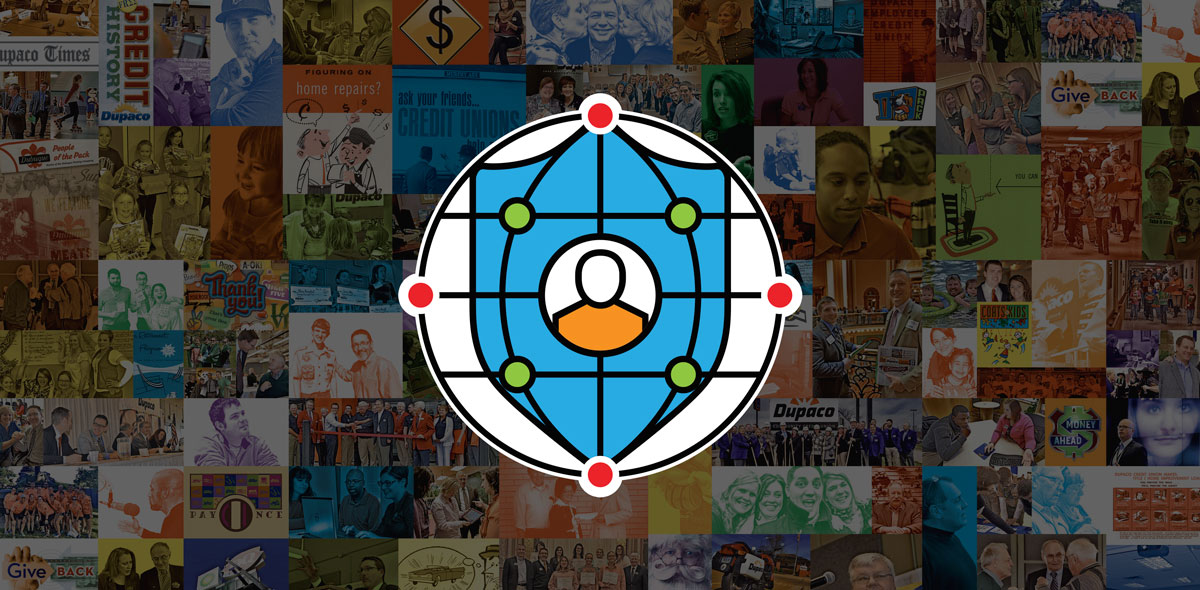 Practice safe shopping on Cyber Monday
Updated Nov. 27, 2019
Technology has made holiday shopping easier, but it's also opened the door to criminals.
An estimated 68.7 million shoppers said they would or might shop on Cyber Monday, according to the National Retail Federation's Preliminary Thanksgiving Weekend Survey.
But playing cyber Santa will only save you time and headaches if you take steps to secure your financial information.
Jill Gogel, AVP, Fraud Services at Dupaco Community Credit Union, recommends following these tips to be a safe cybershopper this holiday season:
Tips to be a safe cybershopper this holiday season
Keep tabs on your accounts.
Monitor your transactions every day using Dupaco's free eNotifiers to alert you by text and/or email of activity on your accounts. If there has been fraudulent activity, you'll be the first to know.
"If a fraudster would get your credit card information and make a transaction, you'll get a notification and know that something isn't right," Gogel says. If you suspect fraud, quickly disable your Dupaco debit and/or credit card in Shine and contact Dupaco immediately.
Limit the cards you use.
When you stick to using one card for your holiday purchases, it's much easier to monitor your account during this busy season.
Watch out for those too-good-to-be-true deals.
Keep your computer safe by deleting suspicious emails with links. "If it seems too good to be true, it probably is," Gogel says. "Cybercriminals' job is to make something so enticing you'll respond." But when you click on those links or supply personal information, cybercriminals can infect your device and steal your information.
Know who you're purchasing from.
Only buy from reputable sellers. If you're dissatisfied with the service, it's going to be a lot more challenging to get your money back from a new-to-the-scene online store.
Only shop on secure websites.
Only use secure websites that have a URL with https:// to help protect your account information.
Shop on secure wireless networks.
If you're shopping on the go, avoid using wireless networks that don't require a password. Using your data plan is a safer bet than shopping on unsecured networks, Gogel says.
Watch out for skimming devices.
If you have to tackle some of your shopping in person, and are using cash, play it safe at ATMs. Make sure the machine doesn't look like it has been tampered with, keep your PIN concealed and be aware of who's around you. Learn more about skimming here.