Debt Consolidation Loans
Rest easy with a debt consolidation loan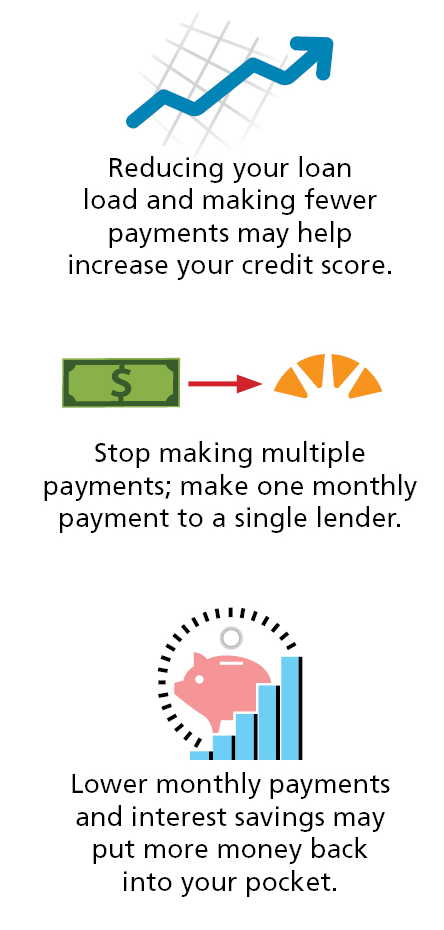 Are multiple loan and credit card payments keeping you up at night? Does your debt seem to be spiraling out of control?
Stop tossing and turning, and rest easy with a debt consolidation loan from Dupaco. We can help you wrap up debt of all types into one, easy-to-manage debt consolidation loan, often at a low rate.
By combining your loan and/or credit card balances, you'll pay less in interest and could even lower your monthly payment. Some debt consolidation loan solutions include:
Restructuring current loans
No matter how we consolidate your debt, we understand that everyone's financial situation is different. Therefore, we offer equally individualized solutions to help you reach your financial goals.
Whether you're considering consolidating debt to save money or to make money management easier, a Money Makeover is where we will start. During a Money Makeover we take a look the your total financial picture to identify opportunities to painlessly "make over" your finances to cut costs and build savings.
Through
Money Makeovers
, we help hundreds of members each year pay less and save more.

Apply for, or calculate, a debt consolidation loan today!
For more information or debt consolidation loan rates, contact our loan department at loans@dupaco.com or 800-373-7600 / (563) 557-7600, ext. 202.