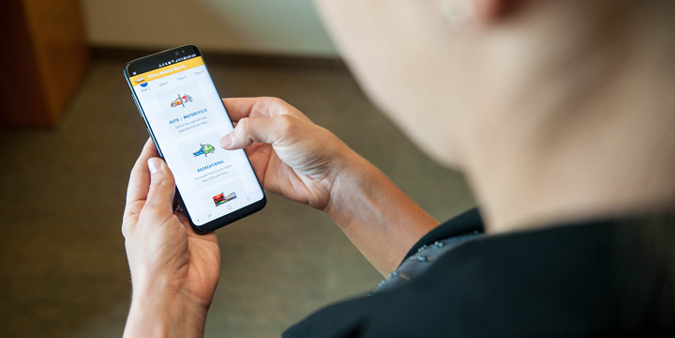 Mobile wallets are becoming increasingly popular—and with good reason.
You can store your credit, debit and rewards cards on your smartphone, making it a more convenient payment alternative to plastic.
If you've been a mobile-wallet holdout, here are four things to know about this payment option:
You can use your Dupaco cards
Dupaco's Platinum Visa and Rewards Visa credit cards, along with the MoneyCard debit card, can be used with Apple Pay, Google Pay and Samsung Pay.
Simply add your Dupaco cards to your phone by using your phone's respective mobile wallet app. Once in the mobile device, the cards also can be added to wearable technology, such as an Apple Watch, said Jim Bemboom, card services supervisor at Dupaco's Pennsylvania branch in Dubuque, Iowa.
Mobile wallets are safer than physical cards
Mobile wallets offer additional security against card fraud.
When you store your card in a mobile wallet, the card is tokenized—meaning the wallet sends a payment code rather than your card number during transactions.
"So, if there would ever be a data breach at the retailer, the real card data is not compromised," Bemboom says. "If a retailer accepts a mobile wallet, the transactions are very safe."
Remember to protect your smartphone
Even if your phone gets into the wrong hands, proper security measures can make it difficult for fraudsters to access your information.
"Always have a passcode or fingerprint enabled on any device with a card loaded into one of the mobile wallets," Bemboom says. "Since mobile devices can hold a lot of sensitive data besides card numbers, they should be safeguarded as much as possible."
Resist the temptation to share your passcode with others.
Know when to notify your card carrier
If you do lose your phone, follow the same steps you would with your physical cards.
"If the device is lost or stolen, please contact card services immediately," Bemboom says. "We can deactivate the card in the mobile wallet so that it cannot be used."
By Emily Kittle