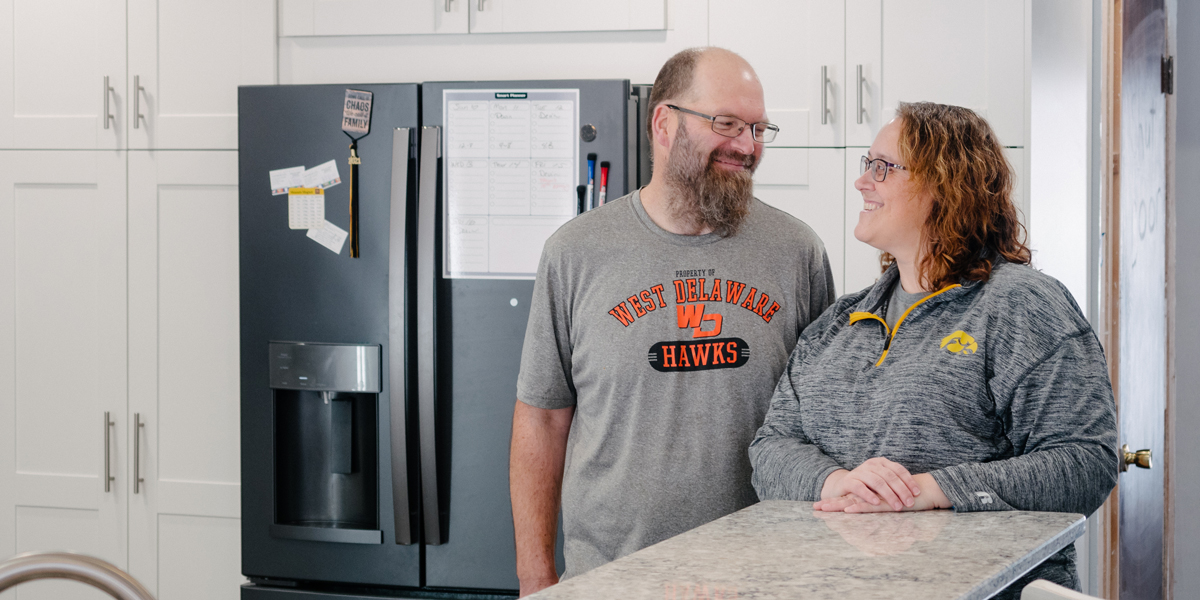 Members Ned and Stacey Smith enjoy their newly renovated kitchen in rural Manchester, Iowa. (B. Kaplan photo)
Couple uses home equity to help reach their dream
MANCHESTER, Iowa—Ned and Stacey Smith have long dreamed of turning their rural Manchester home into a gathering space for their growing family.
It's been a years-long transformation, put on hold when they faced the unexpected. They were diagnosed with cancer four short months apart.
The Smiths continue to fight for their health—and their dream. And their home is taking shape, thanks to Ned's loving craftsmanship and the support of their financial cooperative.
"We've thought about doing this for a long time," Ned said. "We've had our struggles during it, and you start to think, 'Why did we decide to do this?' But once it starts coming together, you have a sense of pride and satisfaction."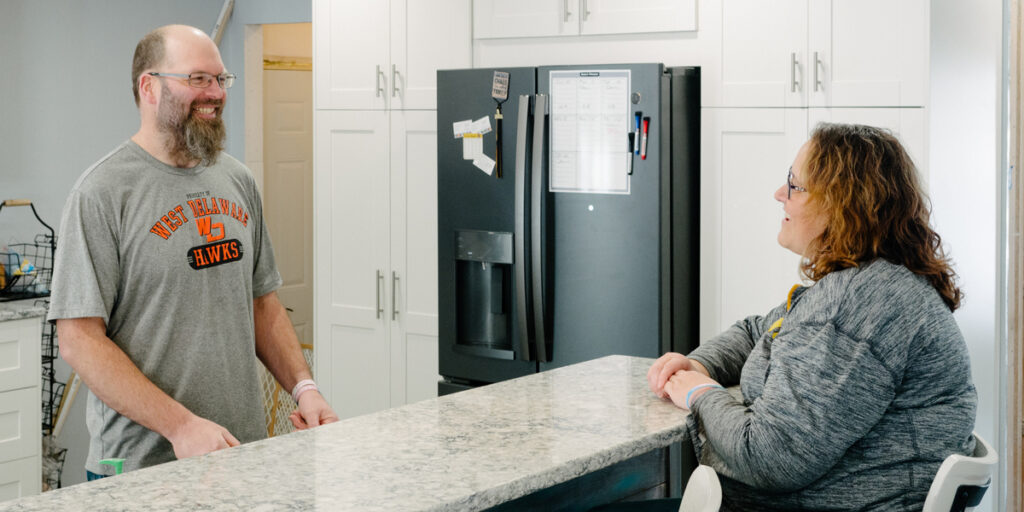 Building their dream home
Walls have been removed. A small galley-style kitchen has been replaced with an open floor-plan design, complete with a large breakfast bar.
And a two-level addition has nearly doubled their living space, creating plenty of room for future gatherings with their children and grandchildren.
As the Smiths begin their next phase of the renovation project, they're using their home's equity to help fund the expenses.
Dupaco worked with the couple to refinance their home equity line of credit, giving them additional funds and saving them thousands of dollars in interest.
The funding will not only help them finish their basement but give them the flexibility to shift money toward other priorities again.
"We've shortchanged some other stuff in our lives to do this project, so some of our home equity will also go toward the things we pushed off in order to get our home done," Ned said.
Calculate how much you could borrow from a home equity line of credit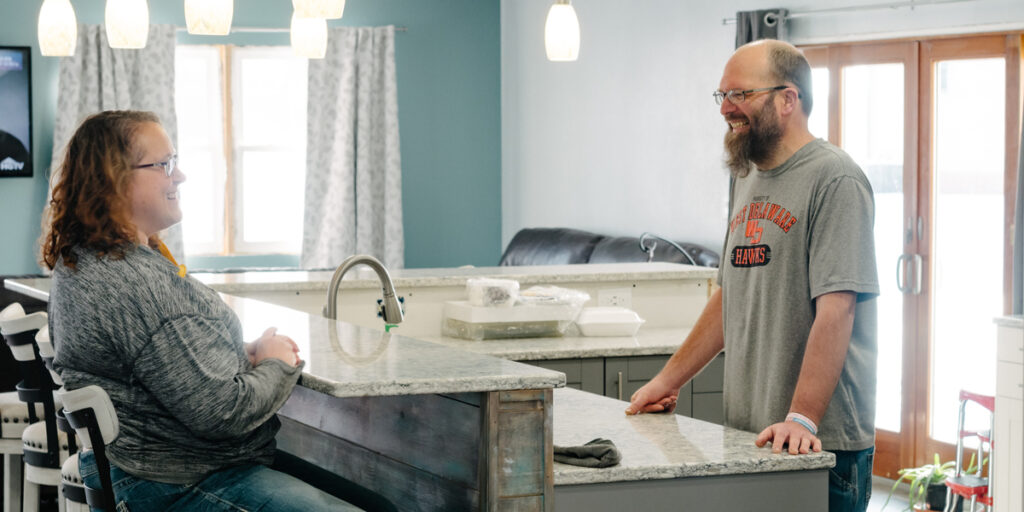 'They don't look at you like you're a number'
Leveraging their home equity is the latest way Dupaco has helped the Smiths.
Ned said he's long appreciated the personalized service he receives from his credit union.
"It's always nice and reassuring to be greeted by your name when you walk in," he said. "They don't look at you like you're a number. They'll work with you and help you however they can. And I've felt that difference."