Dupaco stops fraud in its tracks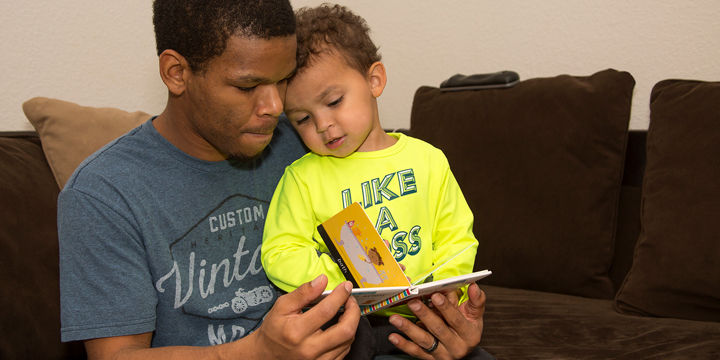 Dupaco member Damian Janisch reads to his son, Xzavier, in their Dickeyville, Wis., home. Thanks to swift action by his financial cooperative, Janisch's money—and his Dupaco accounts—were secured when he became a victim of identity theft. (S. Gassman photo)
---
After Damian Janisch lost his phone last fall, events quickly escalated from bad to worse.
The 27-year-old Dickeyville man's identity was compromised when fraudsters attempted to create new Dupaco Community Credit Union accounts using him as a reference and tried to remotely deposit a counterfeit check into his account.
But thanks to swift action by his financial cooperative, Janisch's money—and his Dupaco accounts—were secured.
"My entire life was crumbling in front of my eyes," Janisch said. "It meant the world to me to know Dupaco was on my side."
Since Dupaco alerted him to the fraud attempts, Janisch has continued to monitor his financial accounts.
Dupaco members have access to a variety of ways to keep their financial information safe, including: