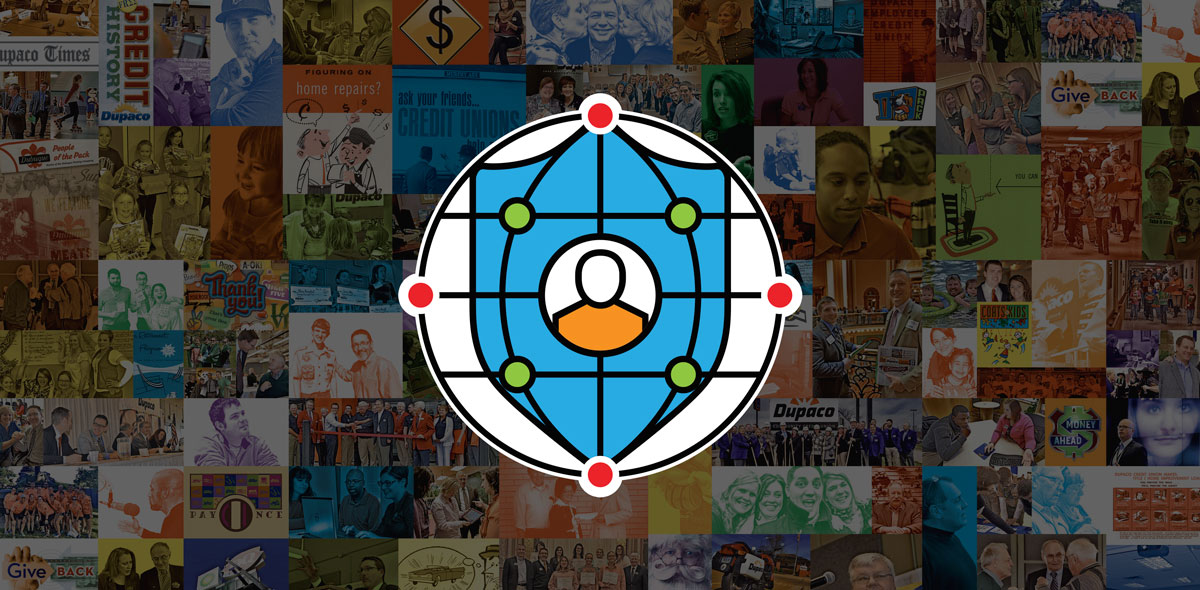 The latest data breach: Here's what you should know
Updated on August 27th, 2019
With news of yet another massive data breach, you might be left feeling exposed.
The latest breach occurred at select Hy-Vee locations. And credit and debit card accounts linked to the breach might be the source of data from 5.3 million accounts being sold on the dark web, according to the Des Moines Register.
This comes on the heels of Capital One's announcement last month that the private information of more than 100 million people had been stolen. The week before that: The Equifax Data Breach Settlement.
While you have little control over when these events occur, there are steps you can take to protect your personal information and minimize the impact of breaches when they do happen.
Latest on Hy-Vee breach
Hy-Vee notified customers Aug. 14 of an investigation into a security incident involving its payment processing systems and transactions at some Hy-Vee fuel pumps, drive-thru coffee shops and restaurants, including Market Grilles, Market Grille Expresses and the Wahlburgers locations Hy-Vee owns and operates.
"These locations have different point-of-sale systems than those located at our grocery stores, drugstores and inside our convenience stores, which utilize point-to-point encryption technology for processing payment card transactions," the grocery chain said.
Hy-Vee said it would provide customers additional details as the investigation uncovers specific timeframes and locations involved.
Meanwhile, Dupaco also is working to help credit union members who might be impacted by this breach.
"If a member is affected, we will be in touch," said Jim Bemboom, card services manager at Dupaco. "In the meantime, members should watch their accounts and report anything suspicious."
You can call Dupaco at 800-373-7600 to report suspicious activity.
Equifax data breach
In July, the Federal Trade Commission announced that roughly half the U.S. population will receive benefits under a settlement the FTC and others reached with Equifax.
The credit reporting company agreed to spend up to $425 million to help those impacted by the 2017 data breach that exposed the Social Security numbers and other sensitive information of 147 million people.
Use this tool to find out whether your information was impacted
Consumers can file claims for:
Free credit monitoring and identity theft protection services
Cash payments (up to $20,000 per person)
Even if you don't file a claim, you can receive:
Free help recovering from identity theft
Free credit reports for all U.S. consumers
Check out ftc.gov/Equifax to learn more about these benefits, start the claim process and maybe even earn some cash.
File your claim by Jan. 22, 2020.
But use caution when filing. The FTC warned of fraudsters who might already be creating fake websites to appear like the official Equifax settlement claims site.
Capital One data breach
On July 29, Capital One Bank announced a suspect had gained unauthorized access to the personal data of more than 100 million people. It's one of the largest thefts of data from a bank, according to the New York Times. The FBI arrested a suspect the day of the announcement.
Capital One Data Breach Hits 100 Million; Ex-Amazon Worker is Charged as Hacker
"Based on our analysis to date, we believe it is unlikely that the information was used for fraud or disseminated by this individual," the bank said Monday. "However, we will continue to investigate."
Stolen personal information came from credit card applications from consumers and small businesses, submitted between 2005 and early 2019, according to Capital One. Stolen information included:
Names
Addresses
Zip codes
Phone numbers
Email addresses
Dates of birth
Self-reported income
Credit scores
Credit limits
Balances
Payment history
Some transaction data from 2016, 2017 and 2018
In addition, about 140,000 Social Security numbers and about 80,000 linked bank account numbers of secured credit card customers were stolen, the bank reported. However, no credit card account numbers or log-in credentials were compromised.
"We will notify affected individuals through a variety of channels," Capital One said. "We will make free credit monitoring and identity protection available to everyone affected."
Section 1
Other steps you can take
Unfortunately, data breaches are a common occurrence.
But there are steps you can take year-round to help keep your accounts and identity safe. And Dupaco is here to help.
|1| Monitor your credit

With Dupaco's Bright Track, you can keep tabs on your full credit report and credit score. The free credit monitoring service, which is a member benefit, will alert you to any potential breaches that hit your credit report.
Not only does the service help you keep an eye out for fraud, but it offers personalized tips to help you build or maintain your credit score. (The higher your score, the better loan rates you'll qualify for.)
You can access the service within Shine Online and Mobile Banking.
Schedule a free Credit History Lesson
|2| Use safer online log-ins
Protect your Shine account with two-step verification. The extra security feature helps prevent fraudsters from accessing your account—even if they manage to get your password.
In addition to your username and password, two-step verification requires a second form of authentication, or proof that it's you trying to log in.
The second step typically arrives in the form of a unique four-digit security code—sent via text or email—that you enter each time you log in.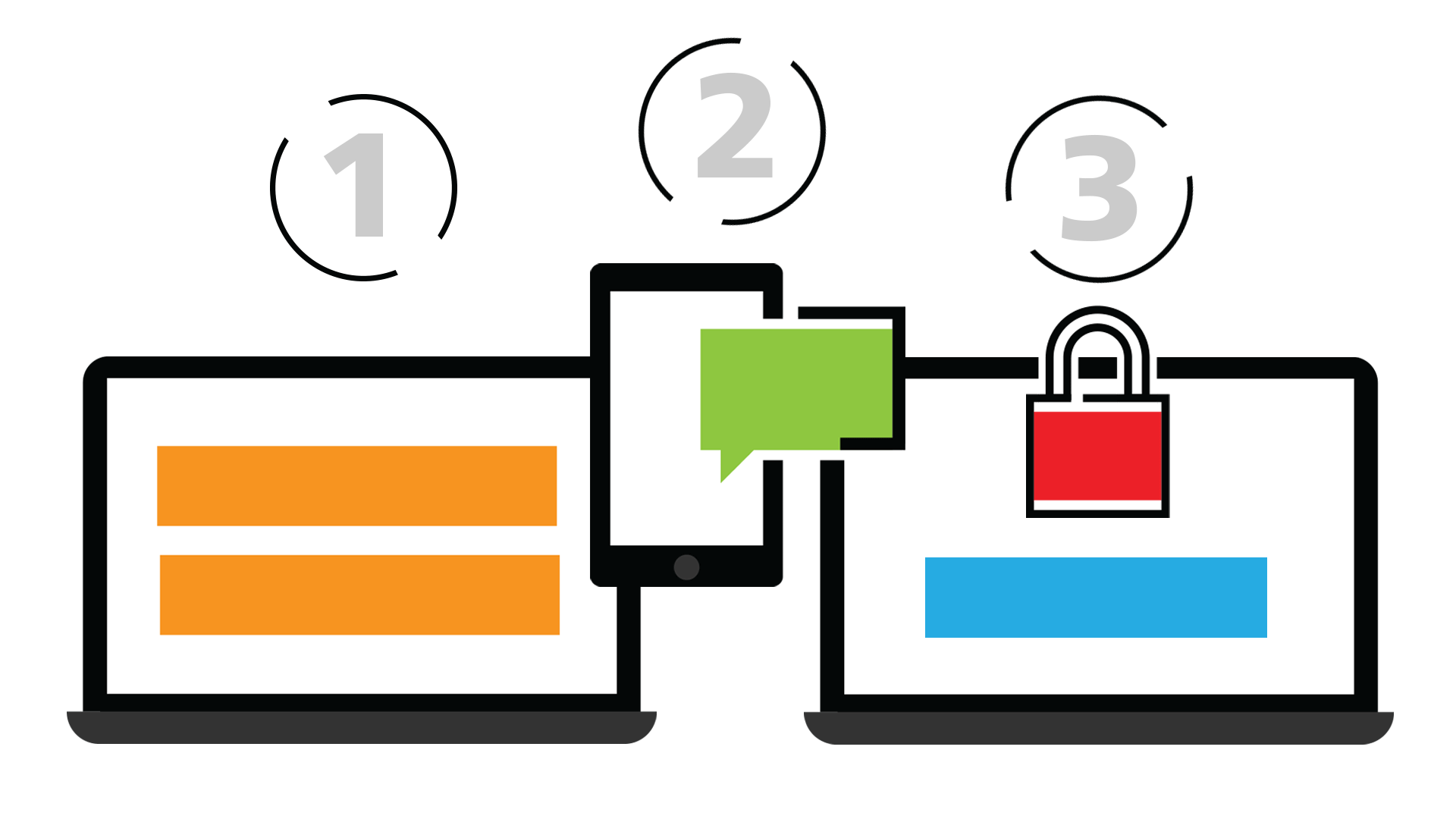 So, even if someone manages to get your username and password, two-step verification prevents that person from accessing your accounts without that unique code.
The security feature is an included benefit of Dupaco membership.
Learn how to set up this security feature in Shine
|3| Use identity theft restoration coverage
As a member of Dupaco, you have access to Family ID Restoration, special coverage designed to help you recover from identity theft.
If you or an immediate family member fall victim to identity theft, the coverage provides you:
Personalized help from a Certified Resolution Specialist.
Assistance restoring your identity.
Up to $25,000 in expense reimbursement assistance.
Coverage for your immediate family.
The service costs $1.95 per month.
|4| Set up activity alerts
Stay on top of your Dupaco accounts with eNotifiers.
Within Shine Online and Mobile Banking, you can set up alerts to receive instant notifications for ATM transactions, online and mobile banking log ins and more.
Receive alerts via text or email. Use Dupaco's standard alerts, or create your own.
This way, if there's fraudulent activity on your accounts, you'll be the first to know.
|5| Remember the Card Security feature
If your Dupaco debit or credit card has been lost, stolen or compromised, you can take swift action to protect your account.
Within Shine Mobile Banking, you can easily disable your card to prevent unauthorized purchases. Go to Account Safety, then Card Security to disable—and enable—your Dupaco cards.
Once disabled, your card will remain unusable until you reactivate it.