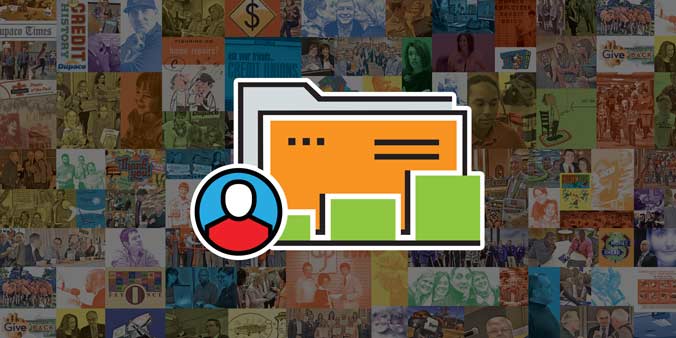 Are you unemployed? These resources can help
Unemployed because of COVID-19? You might have access to more benefits to help you during this time.
Get answers to these questions below:
What is unemployment insurance?
Unemployment insurance, also called unemployment benefits, is a joint state-federal program that provides cash benefits to eligible workers.
Each state administers its own program but follows the same guidelines established by federal law, according to the U.S. Department of Labor.
You usually qualify for unemployment benefits if you:
Are unemployed through no fault of your own.
Meet your state's requirements, including wages earned or time worked.
Benefits are typically based on a percentage of your earnings over a recent 52-week period.
How have unemployment benefits expanded during the pandemic?
The CARES Act expands states' ability to provide unemployment insurance for many workers impacted by the COVID-19 pandemic. This includes many workers who aren't usually eligible for these benefits.
Here's a look at how some of the expanded benefits might help you if you've lost your job due to the pandemic:
Pandemic Unemployment Assistance: This provides up to 39 weeks of benefits for you if you're self-employed, seeking part-time employment or otherwise wouldn't qualify for regular unemployment benefits under state or federal law. The program runs until Dec. 31, 2020.
Federal Pandemic Unemployment Compensation: This provides an additional $600 per week if you're collecting regular unemployment compensation. It becomes available after your state enters into an agreement with the department and ends by July 31, 2020. Eligible Iowans began receiving the additional funds April 16.
Pandemic Emergency Unemployment Compensation: This program provides up to 13 weeks of benefits after your state enters into an agreement with the department and ends by Dec. 31, 2020. This program might cover you if you:

Have exhausted all rights to regular unemployment benefits under state or federal law.
Have no rights to regular benefits under any other state or federal law.
Are able to work, available for work and are actively seeking work.
How do I apply for unemployment insurance?
You'll need to contact your state's unemployment insurance program as soon as possible.
Given the expansion of benefits during this time, it pays to find out if you're eligible.
Use the U.S. Department of Labor's online tool to connect with your state's unemployment insurance office and apply.
You may choose to have your unemployment benefit payment deposited directly into your checking or savings account. To have your money deposited into a Dupaco account, here's what you'll need to provide:
Routing number: Dupaco's routing number is 273974581.
Account number: You can find your account number within Shine Online or Mobile Banking. From the Account Summary screen, select the account. In Shine Online, your account details are on the

 right side. In Shine Mobile, tap the arrow next to your account's available balance to see the details.
Can I find out if my unemployment payment is on its way?
You can use Dupaco's Shine Online and Mobile Banking to find out whether your unemployment payment will hit your Dupaco account soon.
From the menu in Shine, select Direct Deposits and then click on the Future tab to see whether you have a future pending unemployment deposit. It will also notify you when the payment will post.
You can also use Shine to be alerted when your payments becomes available. From the menu, select eNotifiers. Under Activity Alerts, enable All Transactions to receive email or text messages for all transactions to your account, including your unemployment deposits.
How do I get my money off of my unemployment card?
If you selected a debit card as your payment method for benefits in Iowa, you'll be mailed a card that's serviced by Bank of America, according to Iowa Workforce Development.
You have a few ways to access your money on these cards, including:
Withdraw funds from an ATM. But you might run into withdrawal limits.
Use Shine to transfer money from the card into your Dupaco account. Here's how: Log into Shine, then click on the account you'd like to fund. Select "transfer in," and select "external accounts/cards" to enter your card information.
Use Dupaco's drive-up lanes and ask to run your card as a cash advance to fund your Dupaco account.
Call Dupaco at 800-373-7600 to pull money from your card to fund your account, pay loans and more.
If you're calling Dupaco or using Shine to access the money, it won't be available immediately. If you make your transaction before 4 p.m. Monday-Friday, your funds will be available the same day after 4:30 p.m. Otherwise, your funds will be available the next business day after 4:30 p.m.
The easiest and fastest way to receive your unemployment benefits: Direct deposit.
This way, your benefit payments go directly into your checking or savings account. Here's the information you'll need to provide on your unemployment application.
What other programs can help me while I'm unemployed?
Beyond filing for unemployment benefits, you might be able to take advantage of programs you previously signed up for.
Do you have Payment Protection on your Dupaco loans?
If so, you might be able to have the principal, interest and Payment Protection fee portions of your loan payment (up to the agreement maximum) canceled as a result of involuntary unemployment.
You might be eligible if:
You've had the loan with Platinum Payment Protection for at least six months.
You're a permanent full-time employee (working 25 hours or more per week) and became involuntarily unemployed.
You qualify for state involuntary unemployment benefits.
You're actively seeking employment.
Dupaco offers the Payment Protection, and CUNA Mutual Insurance Agency Inc. administers it.
You can file your claim online here or by calling CUNA Mutual Group at 844-707-4964. You'll need your unemployment letter to show approval for unemployment benefits and proof of receiving these benefits.
Don't remember whether you have Payment Protection? Call Dupaco at 800-373-7600, ext. 202, to find out.
Dupaco has also deployed several temporary measures to help you during this time. Learn more here.
My old budget no longer works. What should I do?
Do you have money in savings you can pull from if needed? How can you adjust your spending and overall budget while looking for a new job?
These strategies can help you review your personal finances and get a plan in place.
How do I start the job search … again?
Now's the time to dust off your resume. If it needs some TLC, these tips can help.
As you look for work, watch out for work-from-home scams.
The Federal Trade Commission said many work-from-home ads are scams aimed at getting your money:
Don't pay to get a job. Scammers might say they've got a job waiting if you pay a fee for certification, training, equipment or supplies. After you pay, the job doesn't materialize.
Research a potential employer by searching online for the company's name, email address and phone number.
You can also research a company with your local consumer protection agency or your state Attorney General and find out whether they've gotten complaints about a particular work-at-home program.
Don't believe ads for "previously undisclosed" federal government jobs. Information about federal jobs is free at usajobs.gov.
To find other legitimate job listings, try visiting sites like your state's Career OneStop.
I've been called back to work. Do I have to return?
If you're recalled to work in Iowa and refuse to return without good reason, you will lose eligibility to your unemployment benefits, including the Federal Pandemic Unemployment Compensation weekly benefit of $600, according to Iowa Workforce Development.
Here are the exceptions:
You've tested positive for COVID-19 and are experiencing symptoms.
Your healthcare provider advised you to self-quarantine due to concerns related to COVID-19.
You've recovered but it caused medical complications rendering you unable to perform essential job duties.
A member of your household is diagnosed with COVID-19.
You're caring for a member of your household who was diagnosed with COVID-19.
You don't have childcare due to COVID-19 reasons.
You don't have transportation to your workplace because of COVID-19.
"Employees in any of these positions are strongly encouraged to work with their employer in the best way to handle the situation to return to work," Iowa Workforce Development advised.
If you're recalled on a part-time basis, you might continue to be eligible for benefits depending on the amount of wages you earn. Iowa Workforce Development encourages you to continue filing your weekly claims and report the gross wages you earned each week.