BestFest

An annual benefit event for Hospice of Dubuque which recognizes the area's best products, services, food, and entertainment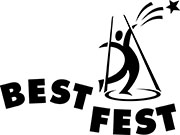 You're invited to cast your vote for the best businesses in the Dubuque-area. Why? Businesses who receive the most votes are declared the "Best of the Tri-States" and invited to display and provide samples of their best products at the BestFest event, Thursday, March 22, from 5 to 7:30 p.m. at the Grand River Center in Dubuque.
Who serves the best burger? Where can you get the best salon experience? Vote now* and let your voice be heard!

Tickets to BestFest will be available for purchase beginning February 12 at Dupaco's 3299 Hillcrest Rd. location, or at the Hospice of Dubuque office at 1670 JFK Rd. Proceeds from ticket sales will benefit Hospice of Dubuque, which has been providing compassionate care to terminally ill and their loved ones for over 30 years in the tri-state area.

Questions about BestFest may be directed to Hospice of Dubuque at (563) 582-1220.
* Voting ends at 5 p.m. on Friday, January 26, 2018. One entry per person. To be valid each ballot must have at least forty (40) categories completed and must be signed. Businesses may ask for your vote, but voters cannot receive anything in exchange for completing a ballot. No pr efilled ballots. No ballot stuffing. Violation of these rules will result in invalid ballots and /or disqualification of a business.