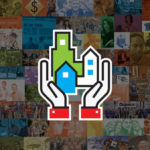 Keep your business healthy
Stay updated on the resources and programs available to help keep your employees, customers, and your business healthy.
Spot the scam
There's a new coronavirus-related scam making the rounds, but this time the crooks are targeting small businesses. Read how to spot the scam.
PPP Loans
Dupaco lent out nearly $30 million to 654 small businesses through the PPP. Read how Dupaco can help you and your small business succeed.