Halloween revelers are spending more than ever on costumes, candy and pumpkins.
Americans plan to shell out an average of about $86 on Halloween items this season, up from last year's record $83—an all-time high in the history of the National Retail Federation's annual survey. And a record number of adults—48 percent—plan to dress in costume. But you don't have to spend a lot to celebrate.


Here are four ways to save big this Halloween:

Trade with friends. Ask friends and family members if they have costumes from previous years they would be willing to swap with you.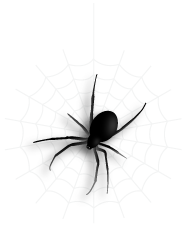 Make your own. You might already own everything you need to make a great costume. For creative inspiration, head to Pinterest.

Bargain shop. If you don't have the time or energy to make a costume, visit your favorite consignment store, where you can find gently worn costumes at a fraction of the price. If you want brand-new, take advantage of store sales and coupons.

Plan ahead for next year. Stock up on deeply discounted costumes the day after Halloween. You'll thank yourself one year from now! Until then, your kids will have fun playing dress-up with the post-Halloween deals you scored.
Top 10 Halloween Costumes


| | | | |
| --- | --- | --- | --- |
| | CHILDREN | ADULTS | PETS |
| 1 | Action/Superhero | Witch | Pumpkin |
| 2 | Batman Character/Princess | Batman Character | Hot Dog |
| 3 | Animal | Animal | Dog/Lion/Pirate |
| 4 | Spider-Man | Pirate | Bumble Bee |
| 5 | Star Wars Character | Marvel Superhero | Devil |
| 6 | Witch | Vampire | Batman Character |
| 7 | Pirate/Marvel Superhero | Zombie | Ghost |
| 8 | Disney Princess | DC Superhero/Star Wars Character | Cat |
| 9 | Ghost | Slasher Movie Villain | Witch |
| 10 | Wonder Woman | Wonder Woman | Star Wars Character |

Source: National Retail Federation



By Emily Kittle