A visibly shaken member walked into a Dupaco branch and asked to withdraw thousands of dollars from her account—all in cash.
As she made the request, the concerned member was on the phone with an alleged Internal Revenue Service agent, who was demanding that she owed thousands in back taxes.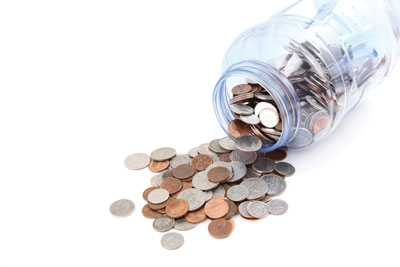 Something didn't add up.
And Dupaco employee trainer Donna Stence, who was helping the member, asked to talk to the forceful "agent" on the other end of the line. Stence started asking the so-called agent some questions – prompting him to eventually hang up, and helping one of the latest victims break free from a nationwide phone scam.
"The caller had told the member not to talk to anybody about it. He had her on the phone all day," Stence said. "I can see how he would be very intimidating. He was very forceful when I was on the phone with him, too."
The IRS has fielded thousands of complaints from victims across the country who have lost an estimated $5 million to this very scam. The fraudsters falsely claim to be IRS agents, often using a fake name and badge number, and demand immediate payment from the taxpayers they target.
Unfortunately for the Dupaco member, she had already been bilked out of thousands of dollars before she came to her credit union.
"I'm glad that she came to us when she did and didn't give him any more of her money, but I'm just so angry that this goes on," Stence said.
Dupaco helped the member sign up for Family ID Restoration coverage from Deluxe, another resource the credit union offers to help its members respond to identity theft and fraud.
"If you ever have an inkling that something might not be right, come to us and we'll guide you," Stence said. "We're here to help you."
The IRS says it is important for taxpayers to know that the agency:
Never asks for credit card, debit card or prepaid card information over the phone.
Never insists that taxpayers use a specific payment method to pay tax obligations.
Never requests immediate payment over the phone and will not take enforcement action immediately following a phone conversation.
"Be aware of who's calling and what they're calling for. Don't assume that everybody is who they say they are on the phone," said Jill Gogel, fraud/BSA compliance specialist at Dupaco.
If you get a phone call from someone claiming to be from the IRS, and think you might owe taxes, call the IRS at 1-800-829-1040. If you know you don't owe taxes, file a complaint using the FTC Complaint Assistant; choose "Other" and then "Imposter Scams."
By Emily Kittle