The college year is right around the corner. Whether you're heading out for a new life in higher education or you are the parent of a college-bound student, this two-part series offers some timely advice from a mom and a student who have been there.

Young adults don't often like to take advice from their parents.

So today, we feature some advice to incoming college students from a recent University of Dubuque grad.

Anna Rechtenbach worked her way through college – which she completed in three years – as a teller at Dupaco Community Credit Union. She graduated in May with a degree in accounting and about $25,000 in student debt.

"I decided to graduate a year early to save money, but by the time I was a senior I realized that I'll never get that time back," she says. "College is expensive. But in my opinion, the memories are worth what you're spending … Then again, ask me in 10 years when I'm still paying on my student loans!"

Rechtenbach says she wishes she would have tried harder to get scholarships and regrets that she applied to be a resident assistant, which came with free housing perks, for only one year.
Here are five other financial lessons Rechtenbach learned during her college years: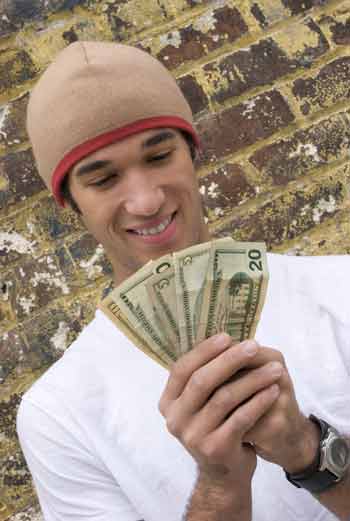 Don't borrow too much. Don't take out student loans in excess of tuition, room and board. If you are taking out a loan and receiving a refund check, you are doing it wrong. The only exception would be to pay rent. Most universities will either give you a laptop or offer ample computers in the library to do your homework. Taking out a student loan to pay for extras will nearly double your purchase after you factor in 10-plus years of compounding interest. For example: A MacBook Pro costs $1,000 now, but if you use a student loan to pay for it, it could cost about $3,869.68 (assuming 6-percent interest for 20 years). "So by the time you're done paying for it, the computer probably died 10 years ago," Rechtenbach says.
Credit cards are for emergencies. Racking up debt is really easy in college. "But just think, instead of going out to eat with friends because you have a credit card, you could use a meal from your meal plan since you already paid for it," Rechtenbach says.
Balance your checkbook. Go back to the basics. Mom isn't around to see everything you're spending anymore, so you need to take responsibility for your account. Overdrawing your account can cost a lot of money, especially to someone who only works part-time. That simple mistake can cost you three hours of work or more.
Buy those books on time. When buying books, don't assume your bookstore is the most expensive option. Shop around. "I wouldn't wait until the class starts to buy your books, because at that point it might be too late," Rechtenbach says. "You'll end up paying more for your book because you need it right away."
Remember, it's college. Everyone is broke. There are plenty of campus events that are free, so go enjoy them! Your friends will be relieved that you don't want to spend money, either. "You can have fun, and be broke," Rechtenbach says. "In college, being broke is all part of the experience, but don't let it follow you into the real world. Be smart about how you spend your money and where you are getting your money. If you're going to splurge, you better pay cash, and you better have a job."
Read tips from the parent of a recent grad
By Emily Kittle