DoNotes
DoNotes is the DoPack Kids Club newsletter that goes out quarterly to members. The newsletter offers content aimed at children and their parents to help them learn more about money with tips, tools and activities.

Download the Spring 2017 FULL EDITION
Adventures with #FlatDollar
Enter to win 4 FREE Adventureland tickets! Download and cut out Dollar the Dog and take him out on adventures with you this summer. Snap a photo of Flat Dollar as you deposit money in your savings account, while on vacation with your family, having fun at a Dupaco-sponsored event, and other adventures—then, post it to Dupaco's Facebook page using the hashtag #FlatDollar to enter to win 4 FREE Adventureland tickets and for your chance to see your #FlatDollar adventures published online, in DoNotes, and in Dupaco branches!

DOWNLOAD YOUR #FlatDollar HERE
How to save on your summer family vacation
School is almost out for the summer and your family is likely eager to spend more time together, creating new memories. The icing on the cake? Summer fun doesn't have to break the bank. Here are some great ways to save this summer:
Take full advantage of your membership.
Dupaco offers its members discounts to some great events and destinations. Visit dupaco.com/events for all upcoming summer member events and discounts coming to your community.


Bowl for free.
Select bowling centers and schools nationwide participate in Kids Bowl Free, a program that allows kids to bowl two free games each day all summer. Find participating bowling centers in these Dupaco communities: Cedar Rapids and Waterloo, Iowa; and Platteville, Wis.


Head to the library.
With your parents permission, get your own library card. Explore new books, games and movies all summer long, and check out your libraries free hands-on activities and programs, too.


Get musical.
Summertime means free concerts in the park, including the Dupaco-sponsored Music in the Gardens, a free concert series at the Dubuque Arboretum and Botanical Gardens.
Start a Money Diary
Do you seem to run out of money all the time? Do you find yourself short of cash and not sure just waht you spent it on? It is very easy to do. And if you find that you never seem to save money for special occassions like birthdays or a family vacation, what fun is that?
One trick is to keep a money diary for a month or two and find out just how you spend your money.
Start by writing down:
All the money that comes in and where it comes from.
Where you spent your money and why you spent it.
Once you get started, you may find that you like keeping track of your money—and you may think twice before spending it!
I scream... You scream...
We all scream for FREE ice cream!
We are celebrating YOU with FREE ice cream! Dupaco's Member Appreciation Ice Cream Days is to celebrate Dupaco's cooperative, member-owned roots. As a financial cooperative, your credit union is controlled by real members like you. Another cool part about cooperatives is that the more that you participate in your credit union, the more there is to go around—saving you money, helping the community, and providing education so you can get money ahead!
Thursday, July 27

Friday, July 28

LOCATION:
Dupaco branches in Dubuque, Iowa

TIME: Noon-4:00 p.m.

LOCATION:
Dupaco branches in Carroll, Cedar Falls, Cedar Rapids, Dyersville, Manchester and Waterloo, Iowa; Galena, Illinois; and Platteville, Wisconsin

TIME: Noon-4:00 p.m.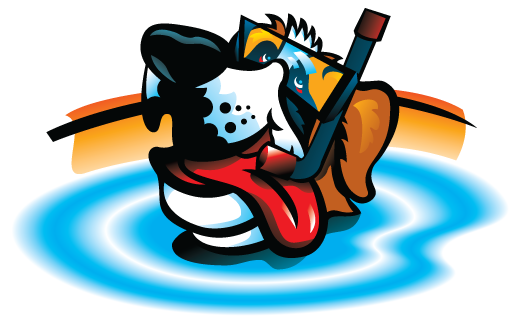 Fun things to do
Join the fun with events just for you! Visit Dupaco's Member Events & Discounts for a list of community events and discounts.