For the love of community.
Dupaco is always eager for opportunities to connect with the people we serve. That spirit of connection motivates us to sponsor and partner with various, mission-aligned events happening in and around your community. Here are a few of our favorites: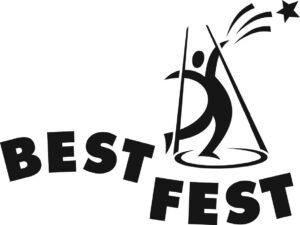 Dupaco is a proud partner of BestFest, a community-based benefit hosted by Hospice of Dubuque. Dubuque-area residents are invited to nominate their favorite local businesses for best food, drink, and services.
Vote for the best in the Tri-States!
BestFest voting is open until Friday, January 28 at 5:00 p.m. CT
Voting rules: One entry per person. To be valid, your ballot must have at least forty (40) categories completed. Businesses may ask for your vote, but voters cannot receive anything in exchange for completing a ballot. No ballot stuffing. Violation of these rules will result in invalid ballots and/or disqualification of a business.
Community-Wide Garage Sales
Beginning in 2021, our traditional Community-Wide Garage Sale format is shifting from a single-day event to a convenient, on-demand format. In light of COVID-19, this change gives you the flexibility to host your sale whenever you wish!
Get your FREE Sales Kit!
We're here to help provide you with the resources to make your sale successful! Beginning April 1, 2021, stop by any Dupaco branch for a FREE Sales Kit. The kit includes price stickers, yard signs, balloons and a tip sheet. We encourage you to use your own social networks—people networks included—to spread the word about your sale. Happy thrifting!
Have questions about Dupaco's community partnerships and sponsorships? Contact us at marketing@dupaco.com.