Bill Pay
Make it easy on yourself and automate your bill payments. Dupaco offers several options to pay your bills on time every time:
ACH Payments: Many businesses, including utility and service companies, will set up automatic recurring payments direct from your checking account or using your debit card number. Contact your service providers to set up these payments. You'll need Dupaco's routing number of 273974581 and your checking or debit card number handy.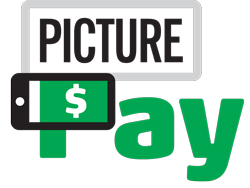 Picture Pay Bill Pay: Dupaco's Picture Pay allows you to use your phone to take a picture of a bill and initiate a payment. If you aren't able to take a picture of a bill, as an alternative, you can also manually make a payment, and you can use Picture Pay from a tablet or computer, too. Picture Pay is free for a maximum of 25 payments per calendar month when you meet and maintain our relationship standard of $1,500 in total loan OR total deposit balances, AND subscribe to free Dupaco eStatements instead of paper statements. Payments over 25 are subject to the Dupaco's standard cost per payment. Get all the details of Picture Pay.
For assistance or more information, contact our Card Services department at (563) 557-7600 / 800-373-7600, ext. 201, or service@dupaco.com.