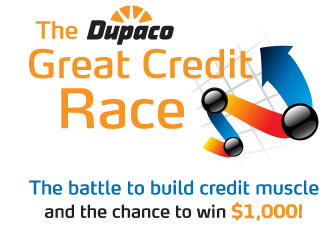 On your mark... Get set...
Apply to be a Great Credit Racer!

No credit score? Compete for your chance to win $1,000 and build credit muscle. Apply to be a Racer in The Dupaco Great Credit Race—a competition in which participants race to build their credit score from 0 to as high as possible in six months. Applications are due by April 1.