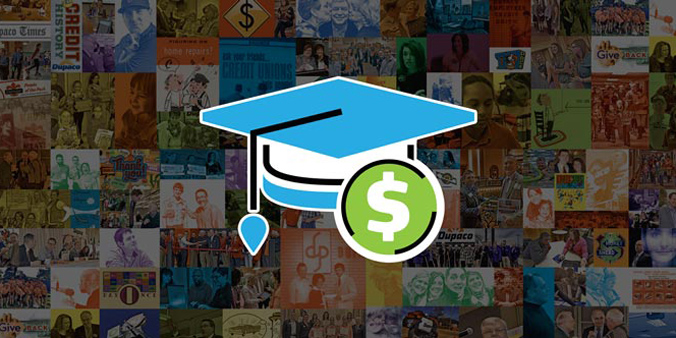 Have you heard about these college scholarship opportunities?
Heading to college this fall?
With some time and effort, you can reduce your college costs by earning free scholarship money that doesn't need to be repaid.
Here are two college scholarship opportunities worth considering:
Dupaco college scholarships
The Dupaco R.W. Hoefer Foundation College Scholarship Program will award 20 $2,000 nonrenewable scholarships for the 2021-22 academic year.
The school you plan to attend will determine which scholarship is right for you:
Four-Year College/University Program: Ten $2,000 scholarships will be awarded to first-time, full-time incoming freshmen entering an accredited four-year college or university to earn an undergraduate degree.
Community College/Trade School Program: Ten $2,000 scholarships will be awarded to first-time, full-time (when applicable) incoming students who will attend a community college or technical or trade school to earn a degree or certificate.
Applicants will be awarded based on academic achievements, employment, extracurricular involvement, financial need, community involvement and either a video or essay submission.
Dupaco recognizes that education is the path to a sustainable financial future. Providing needed financial aid to college-bound students helps them realize their potential.
"Dupaco sees higher education as an investment in the future," said Foundation board member Bob Hoefer. "By making this scholarship money available, we hope to help make the dream of attending college a reality for these students."
How to apply
To learn more and apply, go to dupaco.com/scholarships.
The application deadline is 11:59 p.m. (CT) Thursday, Feb. 25, and winners will be notified by April 9.
Warren A. Morrow Memorial Scholarship
The Iowa Credit Union Foundation offers Warren A. Morrow Memorial Scholarships to credit union members pursuing or completing post-secondary education.
There are two scholarship categories:
High School Scholarship: Designated for high school seniors projected to graduate in 2021.
Post-High School Scholarship: Designated for any adult student entering or attending an accredited undergraduate, graduate or vocational program.
The scholarships are funded by donations received by the Iowa Credit Union Foundation.

How to apply
The scholarship is essay-based. To apply, click here. The application deadline is 5 p.m. Feb. 5.