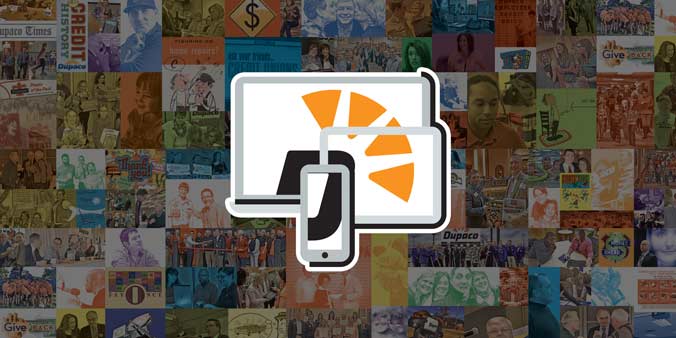 How to access your money during COVID-19
Updated June 5, 2020, at 8:25 a.m. CT
Dupaco Community Credit Union reopened most of its branch lobbies June 2.
Learn more here.
You also can continue to access your credit union and money in other safe, secure ways during the COVID-19 pandemic.
How to access your money
As always, Dupaco is committed to serving you.
If or when you experience financial difficulties, please let us know. We're here and ready to discuss your situation and support you through difficult times.
It's what we've always done. And it's what we'll continue to do—no matter what.