Staying connected during times of disaster
As Hurricane Florence draws closer to landfall, it's important to remember that shared branching is one more resource available when disaster strikes.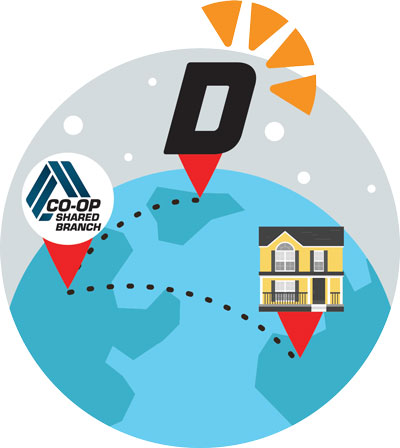 The CO-OP Shared BranchSM network offers fee-free access to your money at more than 5,000 participating credit union branches nationwide.
This cooperative endeavor—the second largest network of financial institution branches in the country—keeps you connected to your credit union, allowing you to make numerous transactions:
Make deposits
Cash and check withdrawals
Loan payments
Transfers
Purchase money orders and official checks
Obtain cash advances and balance inquiries
You need only to identify your credit union, provide your account number and show photo identification. Dupaco's mobile app can point you to your nearest shared branch.
As National Preparedness Month points out, emergencies can happen at any time. And while disasters don't plan ahead, you can.