Great Credit racers charge their way to building credit
Dupaco's Great Credit Race is just beginning, and the racers are strategizing how to quickly establish a solid credit score.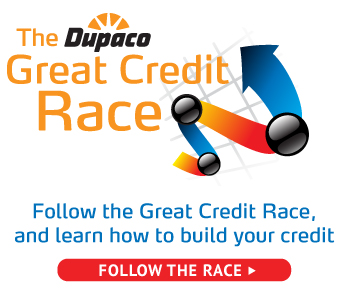 All 14 participants received a Dupaco Visa credit card with a $1,000 limit and one-on-one credit coaching before the six-month credit-building competition kicked off May 1.
Now, it's up to the racers to apply what they've learned and start building their credit score from 0 to as high as possible. When it comes to using their first credit card, the racers are already employing different strategies.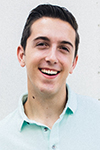 Racer Brett B. (left), of Hiawatha, Iowa, has started the race with a conservative spending approach—using his card the first time to purchase ice cream. He hasn't used his Visa since.
"Going forward, as I get more comfortable, I'll be spending a little more on it. I'll probably spend around $50 a month, so I can easily pay it back and stay under that credit limit," he says. "But I don't want to give out too many secrets on my strategy."
Fellow racer Jack S. (left), of Waterloo, Iowa, says his credit card came in handy during a recent vacation in Florida, where he used it multiple times for small purchases.
"I plan to make that my go-to card as much as I can without overdoing it," Jack S. says. "It will probably be my primary source for spending."
In addition to the credit coaching he receives through the race, Jack S. says he's also receiving guidance at home.
"My mom keeps telling me, 'Make sure you pay it off,'" he says.
Before this competition, both teens say they were already interested in learning how to build their credit to help them qualify for loans down the road. When they learned about the race—and the opportunity to win $1,000 for having the highest score—they were all in.
"Even if I don't win, it will be a great experience overall. You can't lose. You're going to get a decent score and learn how to keep improving it to get on the right path to credit success," Brett B. says. "It's been fun so far getting to know the people at Dupaco and developing a relationship with someone who wants to help you."