Before you hit the road this summer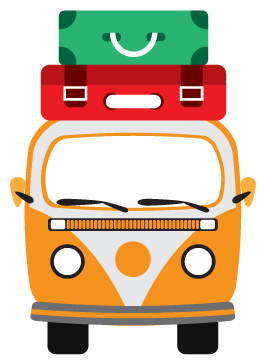 It's road-trip season!
But before you take your next adventure, be prepared.
Tim Bemis, insurance services manager at Dupaco Insurance Services, says road-trip safety starts at home—prior to leaving.
Know your route.
GPS is great, but don't rely solely on it. Use Google Street View to first take a virtual road trip and get familiar with the exits and interchanges you will be using.
"Having just a little familiarity with these areas can be invaluable in heavier city traffic," Bemis says.
Plan for safety breaks—scope out interesting shops or diners—along your route to avoid fatigue. The National Highway Traffic Safety Administration conservatively estimates that 100,000 police-reported crashes are the direct result of driver fatigue each year, according to the AAA Foundation for Traffic Safety.
Know your vehicle.
Given all of the vehicle recalls, check with your dealership or safercar.gov to make sure your vehicle isn't on the list. If it is, get it repaired before you leave, and make sure your vehicle maintenance is up to date.
Pack securely to prevent loose objects from catapulting through the vehicle in the event of a hard brake or crash. And make sure your vehicle has an emergency road kit that includes signaling devices, a first-aid kit, jumper cables, hand-crank flashlight, water, medications, snacks and warm clothes or a blanket.
Know your riders.
Children can be more distracting than cell phones, according to an Australian study of family driving habits. Have snacks and entertainment lined up before the trip.
"I'm dating myself, but travel bingo was a big game in our family, as was the license plate game," Bemis says. "More techy families can set up movies on a tablet or portable DVD player."
Most importantly, keep children secure in their seats.

Know your insurance.
Call your insurance agent and review your coverage to eliminate surprises on the road. If you're involved in a crash, do you have trip continuation and/or rental car coverage on your policy? If you have roadside assistance and towing on your insurance policy, know what emergency number to call. Make sure your most recent insurance ID cards are in your glove compartment.
Know your Shared Branch locations.
No matter where you go, you can stay connected to Dupaco through the CO-OP Shared Branch network. This cooperative endeavor gives you fee-free, face-to-face access and service at more than 5,600 participating credit union branches. Use Dupaco's mobile app to point you to your nearest Shared Branch.
"Our website and our app have a lot of great resources on it. Use it to your advantage," says Lisa Blunk, lending consultant at Dupaco's Carroll, Iowa, branch.
Know which ATMs to use.
Thanks to Dupaco's partnership with the SHAZAM Network, you can use your Dupaco MoneyCard in ATMs of other participating Privileged Status and CO-OP financial institutions without paying surcharge fees. Use the Privileged Status and CO-OP ATM locator within Dupaco's mobile app or look for the Privileged Status or CO-OP logo on ATMs.
Know your credit and debit cards.
Always check the expiration dates on your debit and credit cards to make sure they won't expire while you're away. If possible, notify your credit card companies of your upcoming trip a few days in advance.
"Call the number on the back of your cards and give them an idea of your travel plan so your cards do not get shut down, especially if you are traveling out of state," Blunk says. "Also make sure they have an updated cell phone number for your contact info."
Whether you're on the road or at home, it's important to make—and securely store—copies of everything you carry in your wallet in the event it is lost or stolen. Keep a list of your cards' 800 numbers with you in case you need to cancel a stolen or lost card while you're traveling, Blunk says.
Know your adventure.
"Remember, it's a road trip. It's supposed to be fun," Bemis says. "Take your time and enjoy the ride. Give yourself plenty of time to reach your destination."