DUBUQUE, Iowa—Dupaco Community Credit Union early Monday discovered and removed a fraudulent card skimmer at its drive-up automated teller machine (ATM) located at its Key West, Iowa branch.
As part of the credit union's daily ATM service protocols, Dupaco staff spotted a skimmer device early Monday morning, according to Todd Link, Dupaco senior vice president of risk management and remote delivery. Law enforcement officers were notified and are inspecting records and camera footage.
In a follow-up inspection with an extensive review of surveillance footage, the credit union also believes a skimmer may have periodically been attached to its Hillcrest drive-up ATM in Dubuque on the morning of Dec. 9 and removed later in the afternoon. By using these tactics, fraudsters are able to place skimmers on machines and remove them quickly before they are detected by inspections.
A skimming device is a piece of equipment fraudsters attach over card readers at ATMs or self-service payment kiosks to illegally capture card information.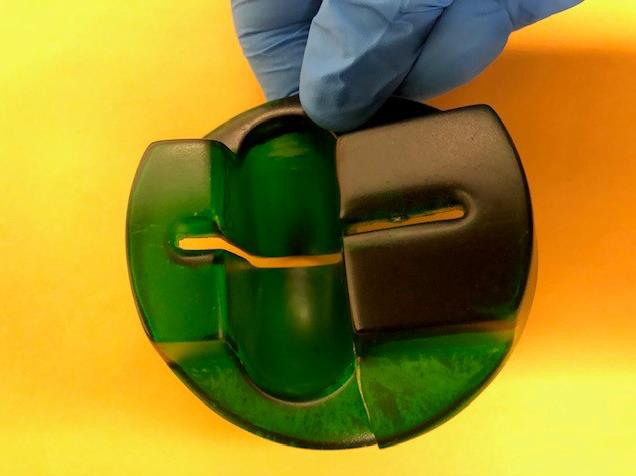 The front side of the ATM cards skimmer discovered at Dupaco's Key West branch on Dec. 17, 2018. (Dubuque Police Dept photo)
---
Link said that Dupaco will notify all of its members who used the machines during the suspected time period and re-issue their debit/ATM cards. Meanwhile, ATM transaction processer Shazam will notify financial institutions of non-members who used the ATM.
Cardholders may not know their information has been stolen until they get a bank statement or an overdraft notice. Link urged member to keep an eye on their accounts and to sign up for Dupaco's electronic ATM activity text notification via Shine Online Banking. The service notifies a member any time money is withdrawn from the member's account via ATM.
MORE: Learn about Dupaco's eNotifiers
Dupaco continuously inspects its branch ATMs, however fraudsters can install and remove a skimming device to any ATM within a short period of time, according to Link.
As a result, he said its good practice to be cautious when using any ATM or self-service payment kiosk, like gas pumps. "When one skimmer is found in a community, there's a good chance there may be more popping up."
Skimming devices are sometimes easy to detect, while others are fairly sophisticated, Link says.
"Before you insert a card into any ATM or self-service payment kiosk, look at the plastic surrounding the card reader. It should look permanent and professional. All pieces should be securely affixed to the machine and not loose or flimsy."
In some skimming situations, there can even be an extra camera affixed to the machine. "It's always good to shield the keypad as you input your personal identification number (PIN)," said Link.
"There should never be a camera pointed toward the keypad. If you see anything suspicious, whether it's at a financial institution or a retail store, reach out to the manager. If they are closed, call local law enforcement officials immediately," he added.
MORE: Learn how to spot a card skimmer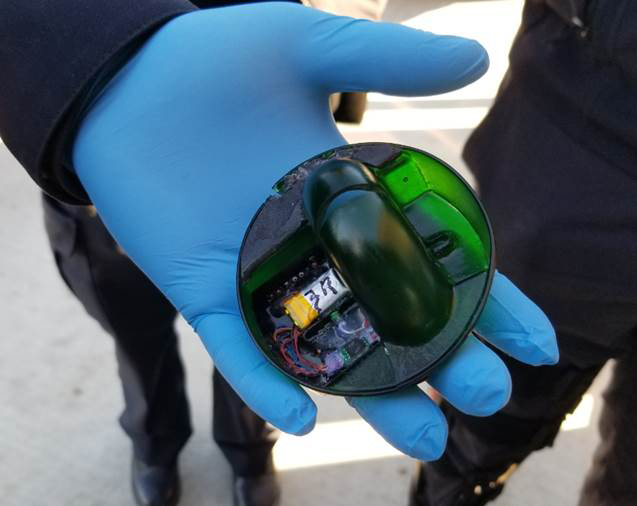 Once removed, the reverse side of the ATM cards skimmer discovered at Dupaco's Key West branch on Dec. 17, 2018. (Dupaco photo)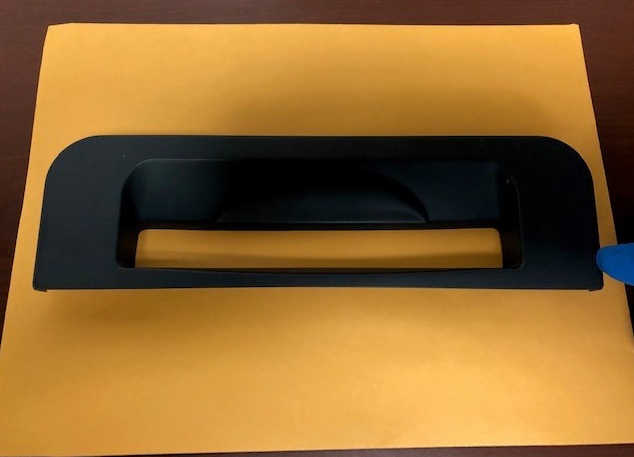 This device was placed over the ATM cash dispenser and contained a tiny camera to capture ATM personal identification numbers (PINs). (Dubuque Police Department photo)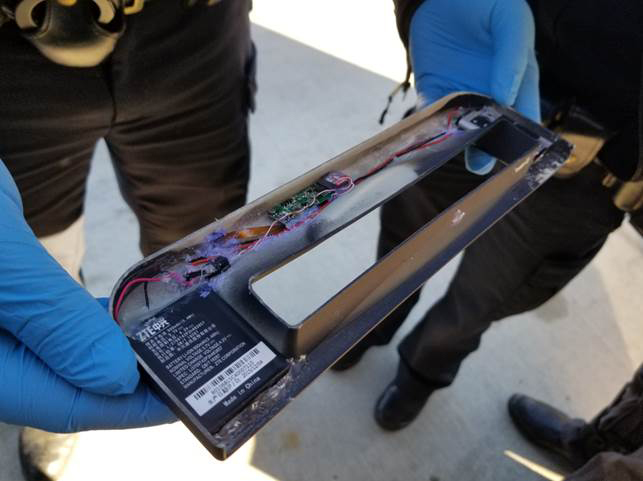 Once removed, electronic equipment was embedded in the back of this device is apparent. The device which was placed over the ATM cash dispenser and contained a tiny camera to record people inputting ATM personal identification numbers (PINs). (Dubuque Police Department photo)