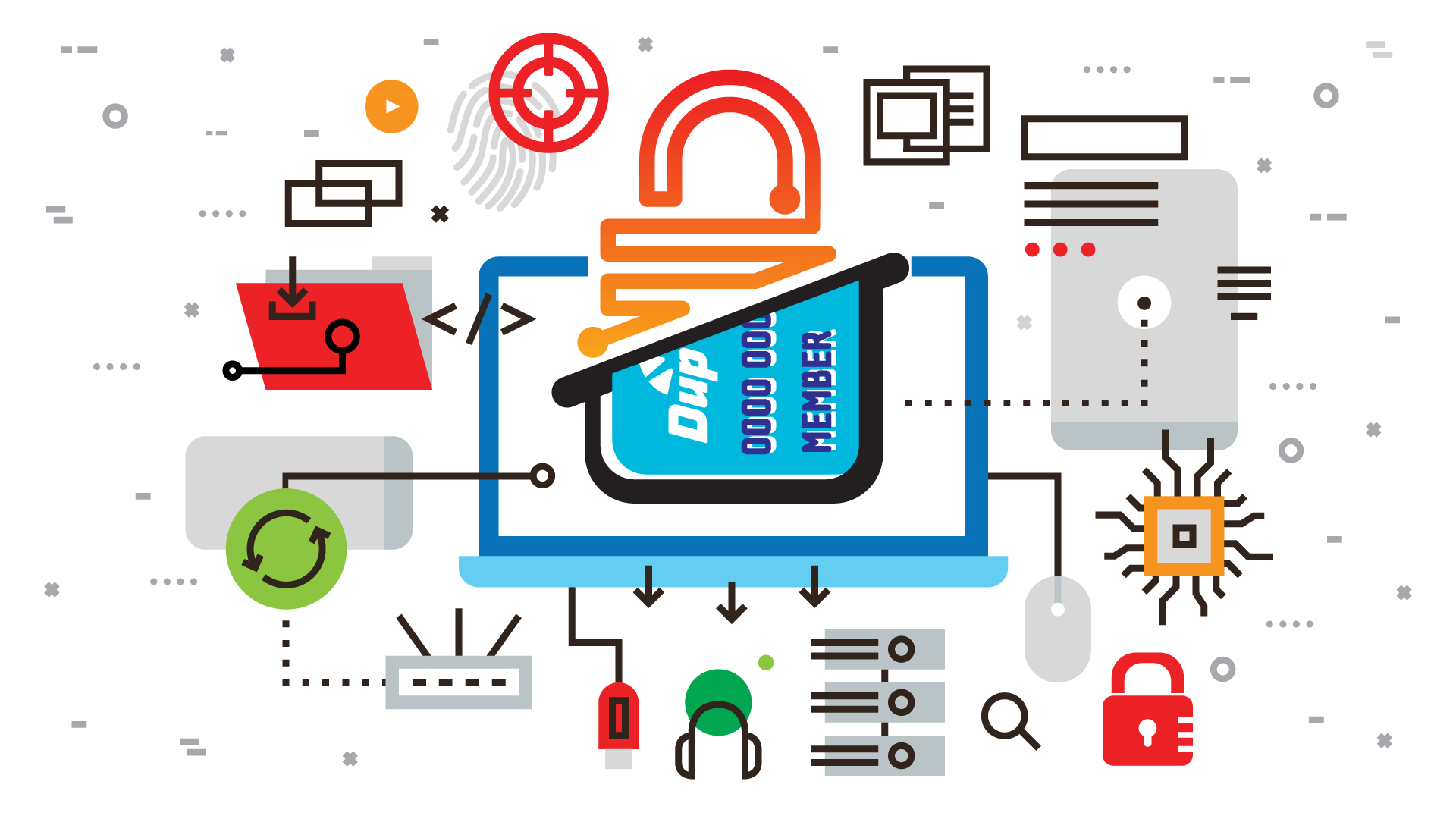 In today's digital age, paying with checks and cash is becoming more obsolete as people reach for their plastic cards on a more regular basis. While cards are more convenient, there are some precautions that you should take when using them. Here are our bits and tips about credit and debit card usage:
Getting started with your new debit or credit card: Dos and Don'ts
Once your card arrives in the mail, sign the back of it immediately. Your card is not valid unless signed. And by signing your card, it allows merchants to quickly compare signatures on receipts to the card to catch forgeries.
Do NOT write your PIN on your debit card or store it in your wallet/purse. Instead, keep it memorized.
Sign up for eNotifiers and Visa eAlerts, which notify you of transactions made on your card. This allows you to monitor activity on your cards as it's happening.
Sign up for eStatements. This eliminates the possibility of card numbers being compromised if the statement is lost in the mail.
Your every day best practices
Keep your card numbers private. Do NOT share them with anyone, even someone you think is trustworthy.
Never let anyone borrow your card and PIN.
Do not give card information out over the phone unless you initiated the call and it's a business that you trust.
Read your credit and account statements. And utilize Shine Online & Mobile Banking to keep day-to-day tabs on your cards.
Keep all of your receipts and match the amounts to your statement or transaction history in Shine.
Keep your passwords secure. Treat computers and cell phones the same as your physical card, since they might have card information stored in them. Many cell phones now have two-step verification - enabling it provides an added layer of safety. And social media deserves equal attention to privacy protection.
If you use mobile payments, be sure to safeguard your PIN if you use one instead of a fingerprint. Enabling two-factor authentication on your mobile device is highly advised. Finally, if you're using something other than your phones native payment app (such as Apple Pay, Android Pay, or Samsung Pay), be sure to download trustworthy apps as there are malicious apps out there designed to capture payment information stored in phones.
When using an ATM, be aware of your surroundings. Check for skimmers and people who may be watching you. If you feel unsafe about making a transaction for any reason, leave and find another ATM.
Notify Dupaco of any address, phone number and email address changes so that we can contact you if we suspect any fraud on your accounts or cards.
What to do in an emergency
If you have lost, or even think you have lost, your card or see any suspicious activity, contact Dupaco immediately!
We can block, or temporarily block, your card so that no one else can use it. We'll also order you a new card if needed.
Staying safe when shopping in cyberspace
Use reputable websites and make sure they are secure sites (https://).
If a website doesn't seem right, do NOT enter your card information. Research the website and pay attention to any feedback/ratings before transacting.
Read the company's policies on shipping time frames, returns, payments and refunds before making a purchase.
Never include your card number in any email.
Never post card information or a photo of your card on social media.
Take extra precaution online (and off!) during the holiday shopping season, as fraud peaks during this time.
Staying safe when traveling
When traveling, set travel alerts within Shine, or contact Dupaco before you leave, so that transactions you make while out of the area don't get flagged for fraud.
If you're traveling internationally, try to only use ATMs at resorts and hotels. And consider changing your PIN when you return as a precaution in case your card was skimmed.
Always read the fine print
Free trials/just pay shipping & handling
Be careful with offers for free trials or purchases where you just pay for shipping and handling. They often have subscriptions or enrollment requirements that could end up costing you more in the long run.
Watch for pre-checked boxes that enroll you in something you didn't plan on. By checking the box, it gives the company the authority to keep charging you.
Pay attention to dates. Most of these offers have return dates or cancellation dates listed, and if you don't abide by them, it could cost you.
Research the company before you purchase. See what other consumers have to say, and make sure it's a credible business before you transact with them.
Contracts
These include, but are not limited to, cell phones, TV services, rental cars, internet services, and more.
Know what you are agreeing to before you give out your card information.
Look for hidden fees. Many times, there are cancellation fees, early termination fees, and more. Once you have agreed to the terms and have a card on file, the business can legally charge you these fees.