The digital age is the new Wild West. Bad guys are everywhere online, but most people don't know how to spot them.
Fraudsters are becoming more sophisticated, creating more realistic-looking messages, links and websites designed to steal consumers' personal information, warned an NBC News story about cybersecurity threats.
"It can be difficult for the average user to detect a malicious website," said Jennifer Hanniford, Dupaco Community Credit Union's assistant vice president of interactive marketing.
Fraudsters use malware, short for "malicious software," to gain access to private computer systems and collect sensitive information such as login credentials. Cybercriminals often infect computers with malware by creating fraudulent websites, or phishing sites, that look just like known and trusted websites.
When the malware goes undetected, fraudsters can use the stolen information to log in to victims' online accounts, such as banking accounts, and initiate fraudulent transactions.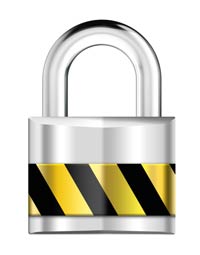 But it's not all doom and gloom. There are measures you can take to avoid becoming a victim. Dupaco recommends following these steps to protect your personal information:
Don't become complacent. Always be cautious of e-mails with links and attachments.
Protect your computer with anti-virus software.
Protect your personal log-in information by downloading and installing Trusteer Rapport, a financial malware protection software Dupaco offers to its members at no cost through Shine Online Banking. While most antivirus and malware protection is not optimized to protect against financial malware, IBM Security's Trusteer Rapport is specially designed to protect against phishing attacks and malware that aim to steal login credentials and financial information.
"While Dupaco has sophisticated processes and security measures in place to help protect our members' data, the reality is that the personal computers our members use to access online banking and merchant websites may not be as well protected," Hanniford said.